About us page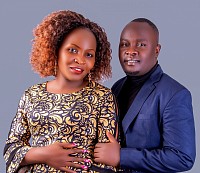 Tonny and Gailey Mwesigwa
End of 2022 Yearly Report
  JIREH AFRICA MISSIONS (WATER WELL PROJECTS)
This is a ministry that was started in 2015 by Youth Pastor, Tonny Mwesigwa. This followed the charity outreach missions we carried out in the remote areas of Uganda with Jireh Africa missions( Jireh Africa ministry by then)which is now a fully registered NGO in Uganda East Africa.
During those missions, the lack of safe clean water in many areas was realized. As a result, efforts were undertaken to find out what was needed to change the situation. Pastor Tonny began to research the process of digging or rehabilitating wells and the cost involved.
He was able to locate a well contractor that had a good and dedicated crew who specialized in literally digging wells by hand using hoes, picks and shovels. They could provide wells to a depth of 50 to 110 feet, depending on the depth of the water table.
In early 2016 we launched a funding effort to build wells in Uganda with the aid of Mr Ronald Webb of Camas, Washington in the USA. He became our International Director and Coordinator and from that start we were able to dig our first well in Sekiwunga Village, Mpigi District, Uganda. This has been followed by many other wells in different regions such as Wakiso, Mukono,Mbale, Gomba, Bukomansimbi, Luwero, Entebbe among others.
This has been a success partnership, with the results that through the years we have managed to rehabilitate or dig 49 wells. Other people have since joined us in our efforts, notably Frederick Brindle and his wife Christa Smith of Edmonds Washington, through their WINN Foundation have funded a number of wells in the remote areas of Uganda. Pastor Dave White of New Life Friends Church, AKA Lord's Gym of Vancouver Washington has also been a great blessing to the well ministry here in Uganda East Africa. He has funded a number of wells and recently in the year 2021 he was able to donate a VILLAGE DRILL and THE TRUCK that hauls it, this is so life saving and saves time for the process of putting a well in place. On that very note we want to let you know this NEW YEAR 2023 we mananged to have our first well using the VILLAGE DRILL.
The situation in Uganda is not different from other developing countries, where the need for clean and safe water is wide spread. We are working hard to see that improvement is made in the lives of the people in our country.
Since the NUMBER ONE cause of sickness and death in Uganda is water-borne disease and malaria, we can make a HUGE IMPACT by supplying clean wells and reducing the reliance on surface-water. Our ministry is guided by "Certainty of Results" and "Complete
Transparency".

CERTAINTY OF RESULTS:

In Uganda Jireh Africa missions has set up dedicated team to work on the ministry of providing clean and safe water to different communities in Uganda, hence impacting people's lives.
TRANSPARENCY: Every donation, large or small is used to build or rehabilitate wells in the various regions of Uganda. Donors are notified about the project their gift supports.
We also give details about the village we are serving at a particular time frame, including information and photos about the quality of water sources before and after intervention.
We also provide video documentation, portraying all the process and dedication. The video's purpose is to provide donors and potential donors a clear image of who the donations helped and what has been accomplished.
SOURCE OF FUNDS: Kind donations from our friends and partners.
ACHIEVEMENTS.
-We have managed to provide wells in different villages in our country such as Nakirebe, Nabaziza, Nsaggu, Kololo, Mpigi, Gomba, Kawaffu, Nakisunga, Seganga, Negambidde, Bukomansibi and many others.
In Nakirebe, we have been able to rehabilitate six existing wells and dug brand new fully installed wells. In Nabaziza, two new wells were dug, in Luwero one well, Buloba one well, mbale one well, Entebbe one well, Nyanama one well, Nakisunga one well, Lukwanga 4 wells, Mityana two wells Gomba three were provided and now we are digging well number 51 in Kayunga Gomba because the need is still so big, only to mention but a few. In conclusion over the years we have been able to put 50 wells in place and now on the process of digging well 51. These are communities having thousands of people who are being served by these water sources. For example, in a district like Gomba, there are five villages with about 600 homesteads that draw water from one well.
The wells have also helped to decrease the risk of water borne diseases like Cholera, Typhoid, Bilharzia only to mention but a few.
LIMITATIONS/CHALLENGES.
There are many regions which have need of safe and clean water but because of limited funding sometimes it make us unable to solve that need. 
Many villages are only accessed by dirt roads which are not passable during the rainy season, except by high-clearance four-wheel drive vehicles. The road conditions have frequently isolated these villages, since our van easily becomes broken or bogged down, bring our mission work there to a standstill.
POTENTIAL SOLUTIONS TO THE PROBLEMS
Requesting other potential donors to join us in this cause.
Acquiring an off road high-clearance vehicle can help ease transport since it can be used even over rough muddy terrain.
CONCLUSION:
At $2500, we can get a brand new hand dug well, fully brick-lined and equipped with a hand pump, provided the depth of the water table is reachable. We can rehabilitate an existing well at a cost of $1500 depending on the condition of the well. We can also be able to aquire a brand new drilled well fully installed with a hand pump at the cost of $3000.
We appreciate all our friends and partners across the globe who have been instrumental in our water projects. Thank you so much for your kind prayerful support and donations.
We call upon others to join us in this struggle for safe and clean water in Uganda, because "the battle still continues". GOD BLESS YOU ALL.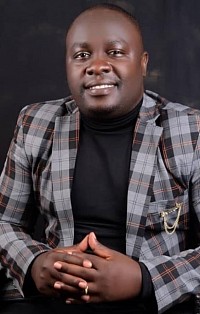 Founders Statement 
Jireh Africa Missions was started in 2001 by Samual Kasule, Isaac Tushabe, and myself, Tonny Mwesigwa. It's founding purpose: to serve God through music. 
It began as a youth group ministry studying music under the direction of Pastor Christopher Nkuusi, of Gospel of Life Ministries Church, Nateete. Pastor Nkuusi is the chairman of the Kampala West Pastors Fellowship.
In 2003 the group increased to 20. Their Music inspired many other young people and the kids in the group flourished, the members striving to lead principled lives, a spark of hope within their communities.
Presently the group has over 60 members, and have had the privilege of recording 80 songs, and making 10 music videos with the help of  Briton Pictures.  To see their videos click here
We thank you for stopping by today and ask if you would prayerfully consider giving to our ministry. By giving you would be:
1.Helping our youth group continue their ministry through music
2. Helping us get fresh, drinkable water to the most marginalized populations of Uganda 
3. Helping our 250children get a valuable education and food